An Apostolic Ministry to the Nations
Our mandate:
To make disciples of all nations

Matthew 28:18-20

To train and equip workers for the harvest

Matthew 9:37-10:40, Luke 10:1-20

To bring the church to maturity by fathering sons

Galatians 4:19, 1 Corinthians 4:14-17
Rom 1:5, "For we have received grace and apostleship for obedience to the faith among all nations for His name."
As an apostolic ministry we are reaching into over 50 nations.

We are dedicated to be obedient to the commission,
and see every nation reached with the gospel of Jesus the Messiah.
New & Powerful Teaching Sessions on Spreaker!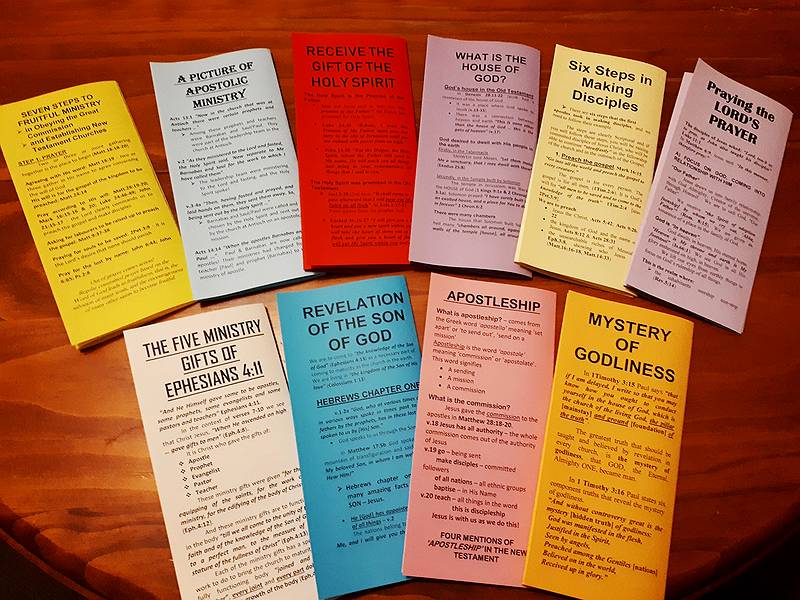 POWERFUL WORSHIP VIDEOS ON YOUTUBE

 ** JULY 2022 **
THE MYSTERY OF GOD WOULD BE FINISHED
A journey through the book of Revelation- Part 1
Nicholas Jackson
An amazing declaration
An amazing angel, literally messenger, made known to the apostle John on the island of Patmos that, "in the days of the sounding of the seventh angel, when he is about to sound, the mystery of God would be finished..." Revelation 10:7. This verse is cosmic in its scope! The mystery of God would be finished! All God's eternal purpose and His revelation and manifestation of Himself will be complete! The mystery of who He is and His purpose will have been fully accomplished in the earth! What an exciting declaration! To fully appreciate this proclamation let us have a look at the context of the Book of Revelation itself. It is an unfolding revelation to us.
The purpose of the Book
Many have attempted to explain the meaning of the Book of Revelation and interpret it in the context of the period of time we live in, rather than simply interpret it according to the Word of God and in its context. The apostle John wrote, "The Revelation of Jesus Christ, which God gave Him to show His servants" Revelation 1:1a. Here is the purpose of the book! It is the revelation of Jesus Christ! The word revelation is the Greek word apokalupsis which means a disclosure, an immediate and progressive unveiling, taking the cover off.
The purpose stated in the first verse of the book is that primarily this is an immediate and progressive unveiling of Jesus Christ. He is revealing Himself to us. He is the "faithful witness, the firstborn from the dead, and the ruler over the kings of the earth...who loved us and washed us from our sins in His own blood" Revelation 1:5. So, do not jump to try and see "what will happen in the end times". Instead, look for the revelation of Jesus to take hold of you, encourage you and edify you for the days ahead.

Shiloh Centre Toowoomba
Shiloh Centre is a discipleship, training and resource Centre to the body of Christ.
We are open most days of the week and there is often something on that you are welcome to be a part of.