An Apostolic Ministry to the Nations
Our mandate:
To make disciples of all nations

Matthew 28:18-20

To train and equip workers for the harvest

Matthew 9:37-10:40, Luke 10:1-20

To bring the church to maturity by fathering sons

Galatians 4:19, 1 Corinthians 4:14-17
Rom 1:5, "For we have received grace and apostleship for obedience to the faith among all nations for His name."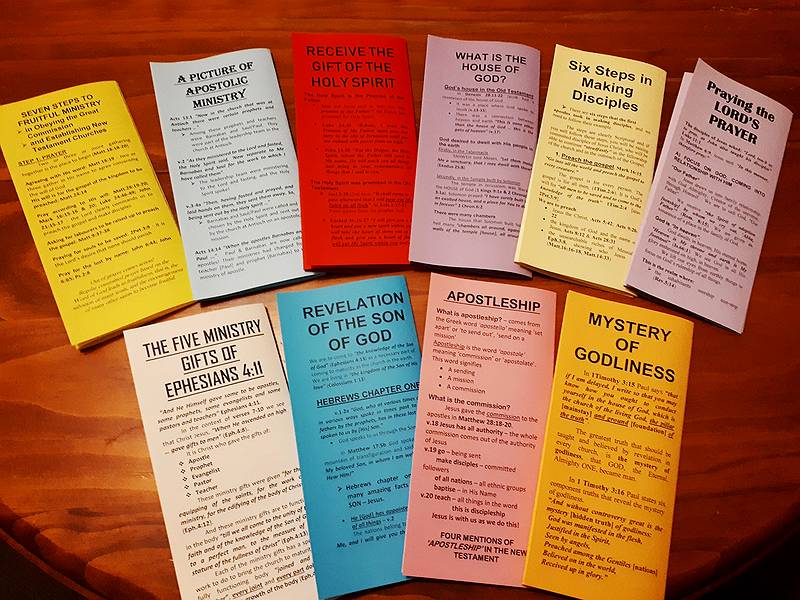 NEW! La Guerra Espiritual 7 lecciones-
Spiritual Warfare 7 Sessions

The apostolic work is growing and bearing fruit in the nations.
As an apostolic ministry we are reaching into over 50 nations.
We are dedicated to be obedient to the commission, and see every nation reached with the gospel of Jesus the Messiah.


**** JULY 2020 ****
ONLY SPEAK THE WORD!
What is the Bible?
"All Scripture is given by inspiration of God [God breathed], and is profitable for doctrine [teaching], for reproof, for correction, for instruction in righteousness, that the man of God may be complete, thoroughly equipped for every good work" 2 Tim.3:16-17.
All Scripture refers to the Canon of Scripture that we have received, that is, 39 books of the Old Testament and 27 books of the New Testament. The Bible is the Canon of Scripture which we have received. Only speak the word! Preach and teach that which is written. There is a famine for the pure word of God in the church worldwide.
Who wrote the Bible?
Peter refers to the Scripture as the prophetic word. "And so we have the prophetic word confirmed, which you do well to heed as to a light that shines in a dark [murky] place, until the day dawns and the morning star [Daystar] rises in your hearts;
knowing this that no prophecy of Scripture is of any private interpretation, for prophecy never came by the will of man, but holy men of God spoke (as they were) moved by the Holy Spirit" 2Pet.1:19-21. Holy men of God wrote as they were moved or borne along by the Holy Spirit. These holy men did not write their own interpretation of what the Spirit was saying but they wrote as the Spirit inspired them.

Shiloh Centre Toowoomba
Shiloh Centre is a discipleship, training and resource Centre to the body of Christ.
We are open most days of the week and there is often something on that you are welcome to be a part of.