An Apostolic Ministry to the Nations
Our mandate:
To make disciples of all nations

Matthew 28:18-20

To train and equip workers for the harvest

Matthew 9:37-10:40, Luke 10:1-20

To bring the church to maturity by fathering sons

Galatians 4:19, 1 Corinthians 4:14-17
Rom 1:5, "For we have received grace and apostleship for obedience to the faith among all nations for His name."
As an apostolic ministry we are reaching into over 50 nations.

We are dedicated to be obedient to the commission,
and see every nation reached with the gospel of Jesus the Messiah.
New & Powerful Teaching Sessions on Spreaker!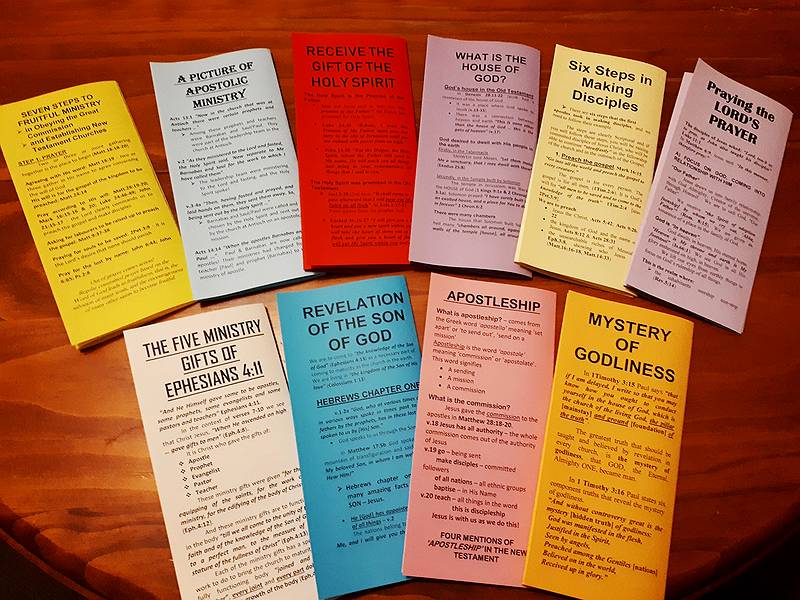 POWERFUL WORSHIP VIDEOS ON YOUTUBE

 ** MAY 2022 **
KNOWING OUR FATHER -
Walking as sons
Nicholas Jackson
The mission of Jesus
Jesus the Messiah had an apostolic mission on the earth to fulfill. The night before the cross He prayed to the Father and said, "I have glorified You on the earth. I have finished the work which You have given Me to do" John 17:4. The mission was to glorify the Father on the earth. He then said, "I have manifested Your name to the men whom You have given Me" John 17:6. Jesus told Philip earlier, "Have I been with you so long, and yet you have not known Me, Philip? He who has seen Me has seen the Father" John 14:9. Jesus came to reveal the Father. Have you seen the Father in the Son? Have you come to know the Father in Jesus the Messiah?
Begotten by the Father
It is important for all of us to know that the "born again" experience was a legitimate spiritual birth into God's family. We are not orphans who have been adopted. We are begotten by the Father, "Blessed be the God and Father of our Lord Jesus Christ, who according to His abundant mercy has begotten us again to a living hope through the resurrection of Jesus Christ from the dead" 1 Peter 1:3. The God and Father of our Lord Jesus Christ is our Father. He gave us new birth, spiritual birth. He begot us. We are legitimate children of God! His nature, His spiritual DNA, is in us. We are now "partakers of the divine nature" (2 Peter 1:4). This is crucial to be established in our identity as sons of God.
Shiloh Centre Toowoomba
Shiloh Centre is a discipleship, training and resource Centre to the body of Christ.
We are open most days of the week and there is often something on that you are welcome to be a part of.