An Apostolic Ministry to the Nations
Our mandate:
To make disciples of all nations

Matthew 28:18-20

To train and equip workers for the harvest

Matthew 9:37-10:40, Luke 10:1-20

To bring the church to maturity by fathering sons

Galatians 4:19, 1 Corinthians 4:14-17
*NEW* A Door is Open -
September 2022 School
Access below the PDF Teaching Manual and YouTube sessions below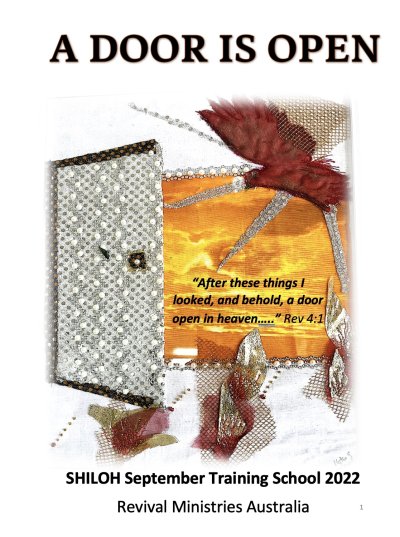 Rom 1:5, "For we have received grace and apostleship for obedience to the faith among all nations for His name."
As an apostolic ministry we are reaching into over 50 nations.

We are dedicated to be obedient to the commission,
and see every nation reached with the gospel of Jesus the Messiah.
New & Powerful Teaching Sessions on Spreaker!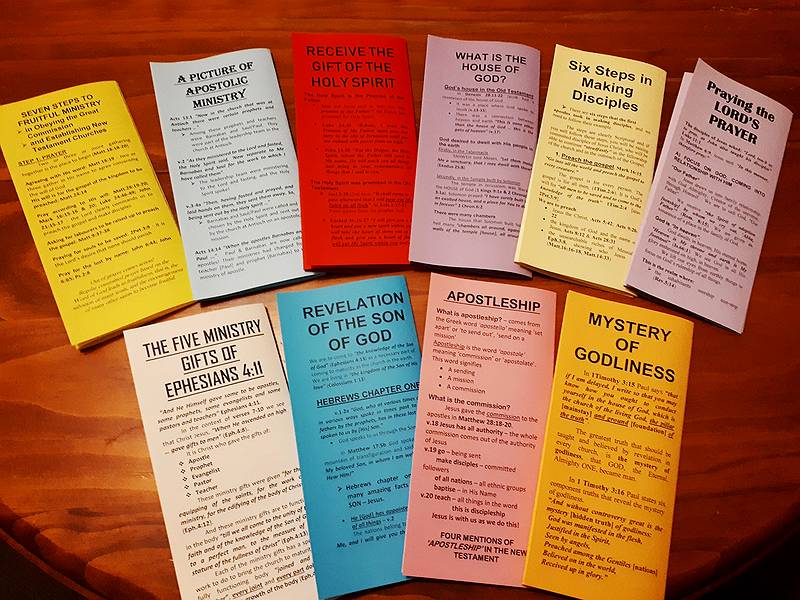 POWERFUL WORSHIP VIDEOS ON YOUTUBE

**** DECEMBER 2022 ****
AN APOSTOLIC EXHORTATION
Many Christians
There are many Christians all over the world. There are many when asked if they believe in Jesus that will give some response of faith. My experience though, is that while there are many who express some faith, there is very little knowledge of the Word of God. This means that the faith which is expressed is limited, shallow and not established in the "knowledge of the truth" 1 Timothy 2:4b. There is much work to do. The "harvest truly is plentiful" (Matthew 9:37) and Jesus is calling for more labourers to work in this great harvest of feeding God's people "with knowledge and understanding" Jeremiah 3:15.


Discipleship is the key
The message of discipleship still needs to be proclaimed all over the nations. We are commanded to "make disciples of all the nations" (Matthew 28:19), and it is imperative to keep this focus and not be trapped in "building a church". Discipleship equips you to know and speak the Word. Isaiah prophesied "The Lord Yahweh has given Me the tongue of the learned [literally "disciple"], that I should know how to speak a word in season to him who is weary. He awakens Me morning by morning, He awakens My ear to hear as the learned [disciple]" Isaiah 50:4. Being a disciple is the key to learning how to hear the Word and how to speak the Word. This means we always have an answer ready; a word to speak that brings refreshment to weary souls; and we have the hearing of faith to guard us against the attacks of the enemy, the "shield of faith with which we quench the fiery darts of the devil" Ephesians 6:16.

Shiloh Centre Toowoomba
Shiloh Centre is a discipleship, training and resource Centre to the body of Christ.
We are open most days of the week and there is often something on that you are welcome to be a part of.
*TEACHING TRANSLATIONS*


NEW MANUAL
- to download PDF click on manual