An Apostolic Ministry to the Nations
Our mandate:
To make disciples of all nations

Matthew 28:18-20

To train and equip workers for the harvest

Matthew 9:37-10:40, Luke 10:1-20

To bring the church to maturity by fathering sons

Galatians 4:19, 1 Corinthians 4:14-17
Rom 1:5, "For we have received grace and apostleship for obedience to the faith among all nations for His name."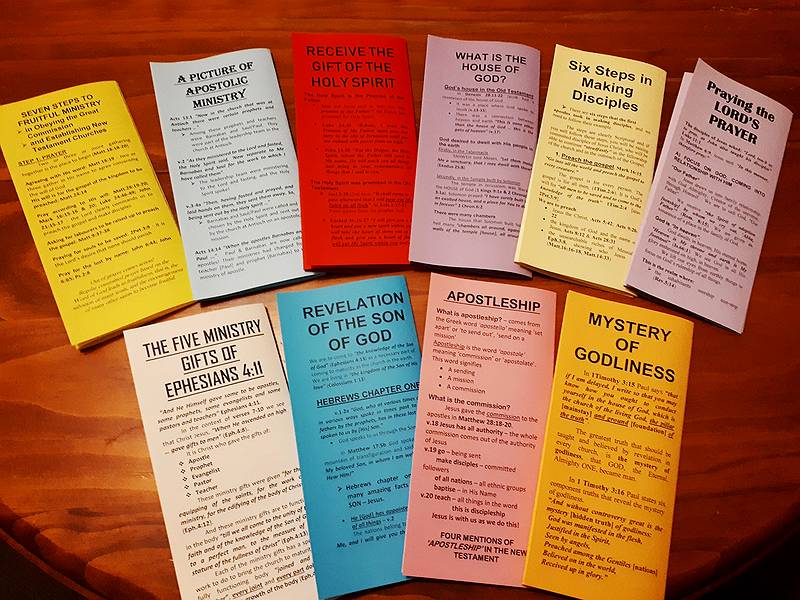 NEW SCHOOL AVAILABLE ON YOUTUBE + MUCH MORE - FOLLOW THE LINKS BELOW


*NEW* JANUARY 2021 International Apostolic School 'Things New and Old'
The apostolic work is growing and bearing fruit in the nations.
As an apostolic ministry we are reaching into over 50 nations.
We are dedicated to be obedient to the commission, and see every nation reached with the gospel of Jesus the Messiah.


**** FEBRUARY 2021 ****
BETHLEHEM -

THE HOUSE OF BREAD


There are many treasures in God's Word. "It is the glory of God to conceal a matter, but the glory of kings is to search out a matter!" Proverbs 25:2. During the recent January 2021 Training School we decided for the first time to do a study of the place "Bethlehem" throughout the Bible. By doing this study using the Strong's Concordance we have been enriched by the wonderful treasures that have been discovered! Here is some portion of the message God has for us concerning "Bethlehem".


The meaning of "Bethlehem"
The word Bethlehem is a word made up of two parts: Beth and Lehem. The word Beth means house and can mean a house in terms of a building or of a household, a family. Lehem means food, especially grain or bread. Together Bethlehem means House of Bread or House of Food. We are learning about the House of Bread! It is a place of provision; a place of food; a place where you can find bread!

Shiloh Centre Toowoomba
Shiloh Centre is a discipleship, training and resource Centre to the body of Christ.
We are open most days of the week and there is often something on that you are welcome to be a part of.
*TEACHING TRANSLATIONS*


Follow Revival Ministries Australia on Facebook with current reports and photos of the ministry work here in Australia and also overseas.
Please note: you do not need a Facebook account to access the Revival Ministries page. Simply just click on the link above and enjoy the reports. 

New Scripture in Song Album